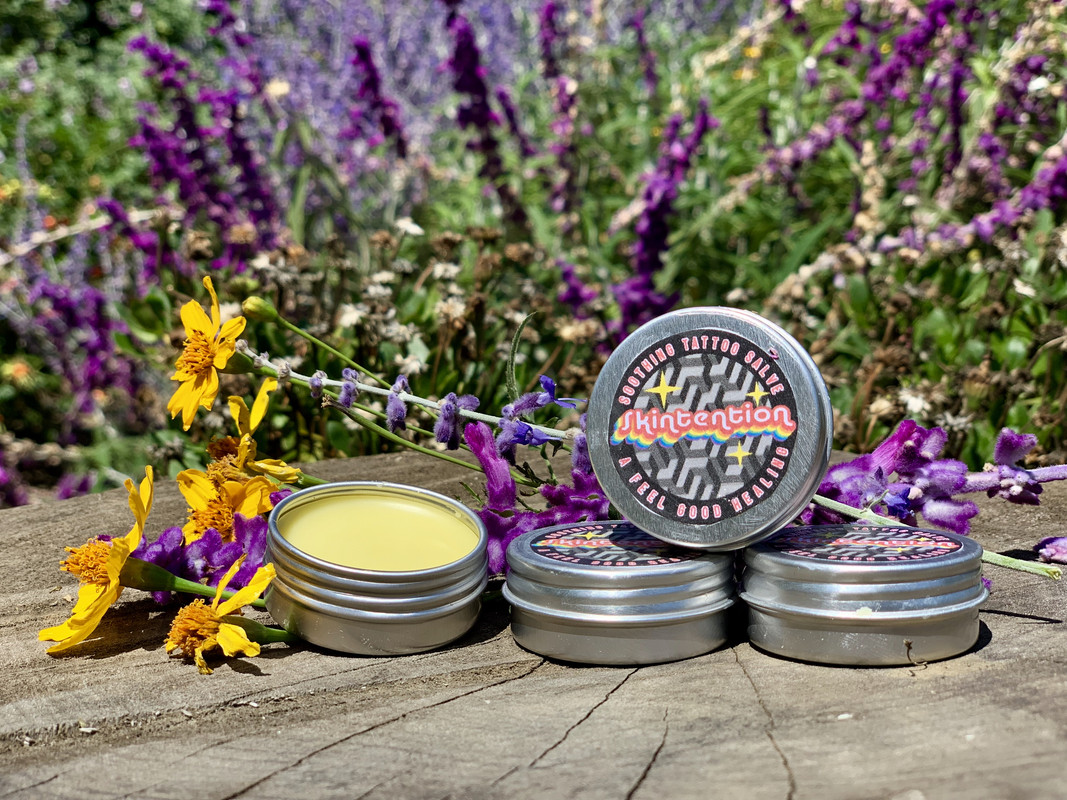 A Soothing Salve For Healing Tattoos
Skintention exists to bring the user not only comfort through their healing process but also to bring the medicine they need and that they hope to pass through the portal to get tattooed. It can be used on both healing tattoos and tattoos that have long since been healed.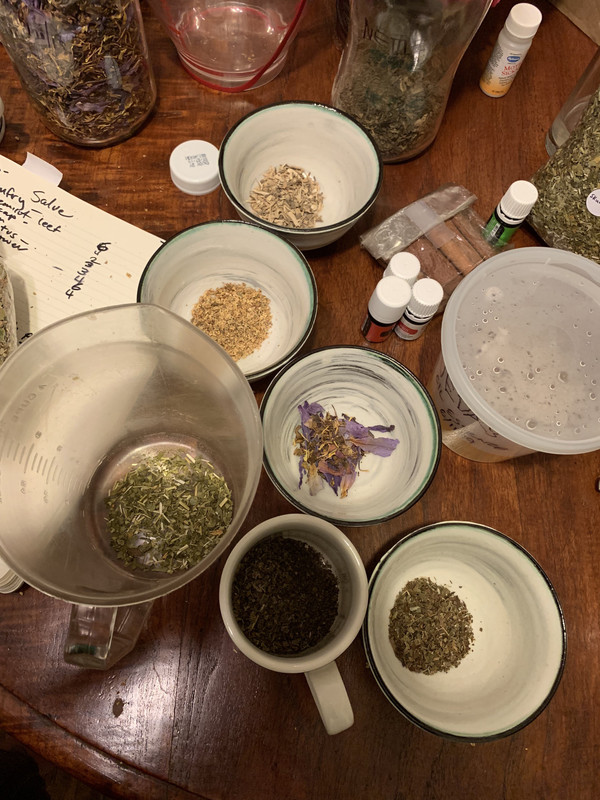 Made by hand with spirit and heart by Eddy Deutsche. Having learned all he could in a 10 month apprenticeship with The Gaia School of Healing and Earth Education and tasked with creating a salve, Eddy set to work to make a tattoo aftercare salve made of herbs and oils intended to heal tattoos wholly and naturally from the earth.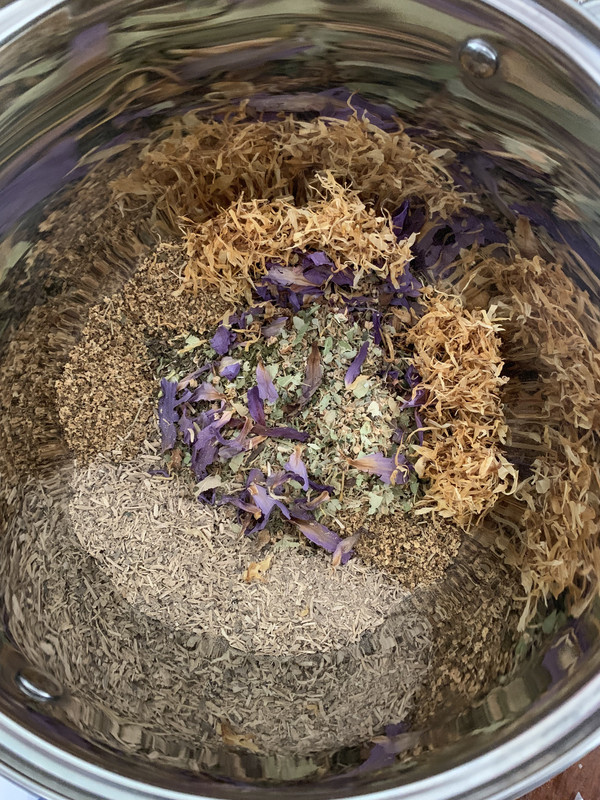 Comprising of Comfrey, Spearmint Leaf, Skullcap, Linden, Blue Lotus, Elderflower, Kava, Calendula, and a little magic, Skintention Tattoo Salve soothes and calms the agitated skin and heals it with ease.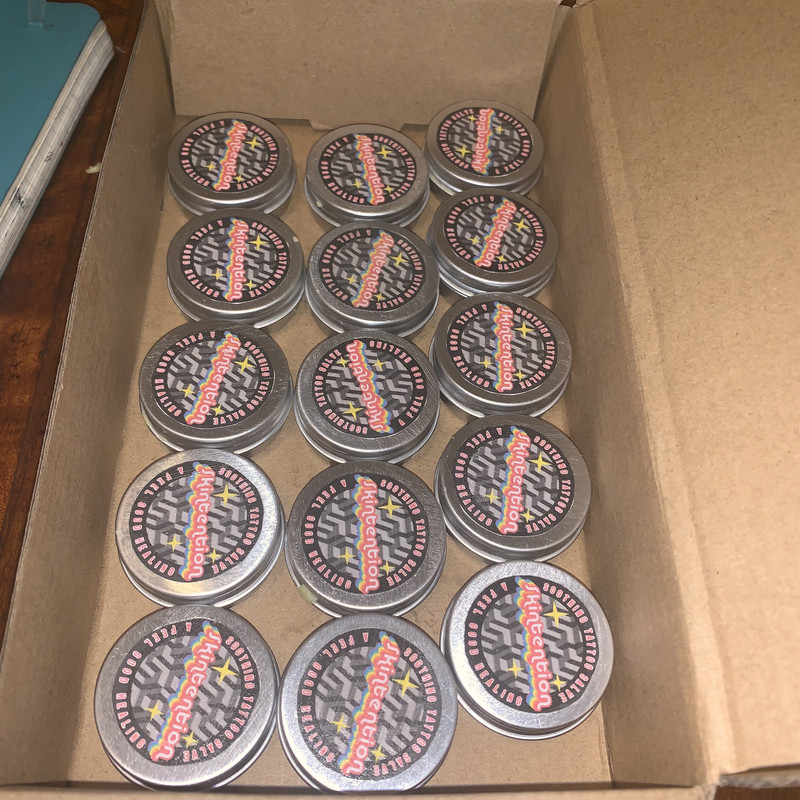 Grab some from Eddy with your next tattoo! Interested in bulk orders? Hit the contact page for more!
Interested in learning plant magic and holistic herbalism? Click this link to check out The Gaia School of Healing and Earth Education.